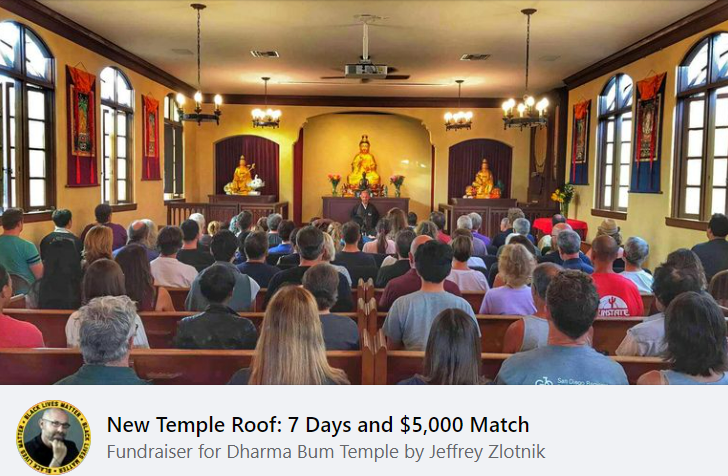 I have launched a 7-day fundraising campaign with a $5,000 match! Please read below, share it and help us secure a new roof! 
A 95-year-old building will inevitably bring challenges we must fix. Every winter for the past five years we spend a few thousand dollars to patch and repair the leaking roof. We have decided it is not safe to risk one more winter with the current roof, risking potential damage to the structure of the building. 
We are working with one of the best commercial roofing companies in San Diego. They have been kind enough to structure a payment plan to help us with costs. We need to pay $10,000 to start the work on the roof, which as of now is scheduled to begin Wednesday September 28th. 
We have a very generous donor who has offered a $5,000 matching grant donation to help us get started. So, we are reaching out and asking you to help us raise the additional $5,000 in one week so we can begin installing a new roof. I hope you will consider a donation of any amount to help us cover these costs to get started. 
WAYS TO DONATE: 
***You may donate here via the Facebook Campaign and there are no fees: CLICK TO DONATE
***You may donate via the Dharma Bum Temple website: CLICK TO DONATE
***You may donate via Venmo: @DBTsdsu and put "New Roof" 
***You may drop a check in the donation box at Temple or mail a check made out "Dharma Bum Temple" 
Keeping a safe roof over our heads is clearly a priority and we need your help. As always, we are grateful for your love and care of the Dharma Bum Temple. 
Yours in Dharma,
Jeffrey Zlotnik
Co-Founder & CEO