THANK YOU TO OUR MAJOR SUPPORTERS

THANK YOU: We are incredibly fortunate to have the support of The Frederick P. Lenz Foundation for American Buddhism. We are honored they selected us as a grant recipient and grateful to help carry out their mission. We continue to work hard to make them proud of our effort and do our best to share Buddhism in America.
MISSION: The Foundation's long-range aim is to foster the growth and development of an authentic American Buddhism that takes its inspiration from the wisdom traditions of the East but adopts new forms, approaches, and applications that are uniquely suited to contemporary American society and culture. By developing and strengthening the emerging community of American Buddhist organizations, we seek to give birth to an American society that reflects the universal Buddhist values of wisdom, compassion, mindfulness, and meditation practice in pursuit of these values.
VISION: Dr. Frederick P. Lenz, "Rama" to his students and associates, dedicated his life to the proposition that Westerners in a modern, fast-paced America can achieve spiritual enlightenment, without religious ceremony, and better enjoy the benefits of an American lifestyle by embracing and practicing the principles of Zen Buddhism, meditation, yoga and related Buddhist practices. Rama's vision is embodied in the Foundation's core values: to spread as broadly and for so long as possible throughout American society the knowledge and benefits of these disciplines, using where feasible Rama's own writings, tapes and music as an aid. The challenge for those who carry on in Rama's name is to translate this ancient body of wisdom, which includes for example Tantric Buddhism, Vajrayana Buddhism and Tibetan yoga, into a system of practice adapted for Americans so they may more easily share in its benefits. The Foundation seeks partners with which to establish such programs and will make grants to other qualified charitable organizations which share the Foundation's vision, or which offer programs that will promote the Foundation's goals.
For more information on the The Frederick P. Lenz Foundation for American Buddhism please visit - www.fredericklenzfoundation.org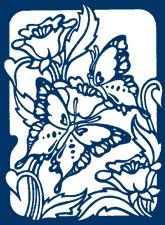 CHARLES WEI-HSUN FU FOUNDATION
THANK YOU: We are so grateful for the Fu Foundation and their continuous support of the Dharma Bum Temple and Delta Beta Tau. It is because of the Fu Foundation Delta Beta Tau exists and we say thank you!
The Charles Wei-Hsun Fu Foundation, a tax-exempt foundation, was organized in 1997 in loving memory of the life and work of CHARLES WEI-HSUN FU (1933-1996), scholar and teacher extraordinaire. A native of Taiwan, Dr. Fu graduated from Taiwan University with a degree in Philosophy, where he taught for several years. Later he continued his studies at UC Berkeley, the University of Hawaii, and the University of Illinois, completing a Ph.D. in Philosophy.
After 25 years at Temple University he took early retirement to serve as a founding member of the Fo Guang University faculty in Taiwan, directing the Institute of Life and Death Studies. His untimely death occurred at the peak of his professional career. As his legacy he left numerous publications in Chinese and English, from scholarly tomes to popular essays. He is perhaps best known for his ground breaking Chinese works:
The Life of Learning and the Learning of life: My Philosophical Development (1994)
Dignified Death and Dignified Life: From Thanatological Psychiatry to the Post-Traditional Learning of Life and Death (1993).
Dr. Fu was instrumental in bringing the work of other authors to the reading public through his nine series of Chinese and English language books, ranging from Asian Thought and Culture to Modern Buddhism, Current Global Trends,and Life-and-Death Studies.
Following the path blazed by Dr. Fu, the Foundation seeks to support the comparative and intercultural study of Philosophy as well as bold new interpretations of Asian Philosophies, including Confucianism, Neo-Confucianism, Buddhism, and Daoism.
The mission of the Fu Foundation is multi-faceted, yet unified, emulating the life and work of Dr. FU himself:
To carry on and disseminate the scholarly work of Dr. Charles Wei-hsun Fu (publications)
To support educational enterprises in the field of Asian thought through cash awards for scholars and students scholarships as well as assistance in publications
To encourage academic research and popular education in the field of Life and Death Studies internationally
To support projects aimed at the protection of other animal species and the environment, from the global village to the rain forest (organizations)
For more information on The Charles Wei-Hsun Fu Foundation, please visit http://charlesweihsunfu.org/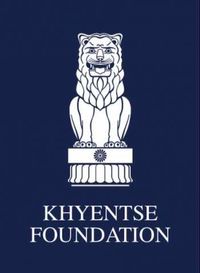 KHYENTSE FOUNDATION: Buddha's Wisdom for Everyone
THANK YOU: We send a deep appreciation and gratitude to everyone at the Khyentse Foundation for their support and awarding the Dharma Bum Temple with an Ashoka Grant. We will continue to work diligently at sharing the Buddha's teachings and make you proud.
Khyentse Foundation is a nonprofit organization founded in 2001 by Dzongsar Khyentse Rinpoche to support all traditions of Buddhist study and practice. Since 2001, the foundation has supported individuals and institutions in more than 30 countries and has directly affected the lives of people around the world. Khyentse Foundation activities include major text preservation and translation projects, support for traditional monastic colleges in Asia, a worldwide scholarship and awards program, academic development of Buddhist studies in major universities, training and development for Buddhist leaders and teachers, Buddhist education for children, support for individual study and retreats, and more.
For more information about the Khyentse Foundation, please visit https://khyentsefoundation.org/
WE THANK THE FOLLOWING FOUNDATIONS & ORGANIZATIONS FOR THEIR CONTINUOUS SUPPORT
DAPHNE SEYBOLT CULPEPER MEMORIAL FOUNDATION - 2017 & 2018
PREMIER CHRYSLER DODGE JEEP RAM OF BUENA PARK - 2019 & 2020